Property comps
Our property comps page helps you find and keep track of properties that are comparable to yours.
Click the Property tab and the Property Comps sublink.

The page shows 1) current comps for your property, as well as a 2) map showing where the comps are in relation to your property.
To add comps to your list, open the 3) Find Comps module.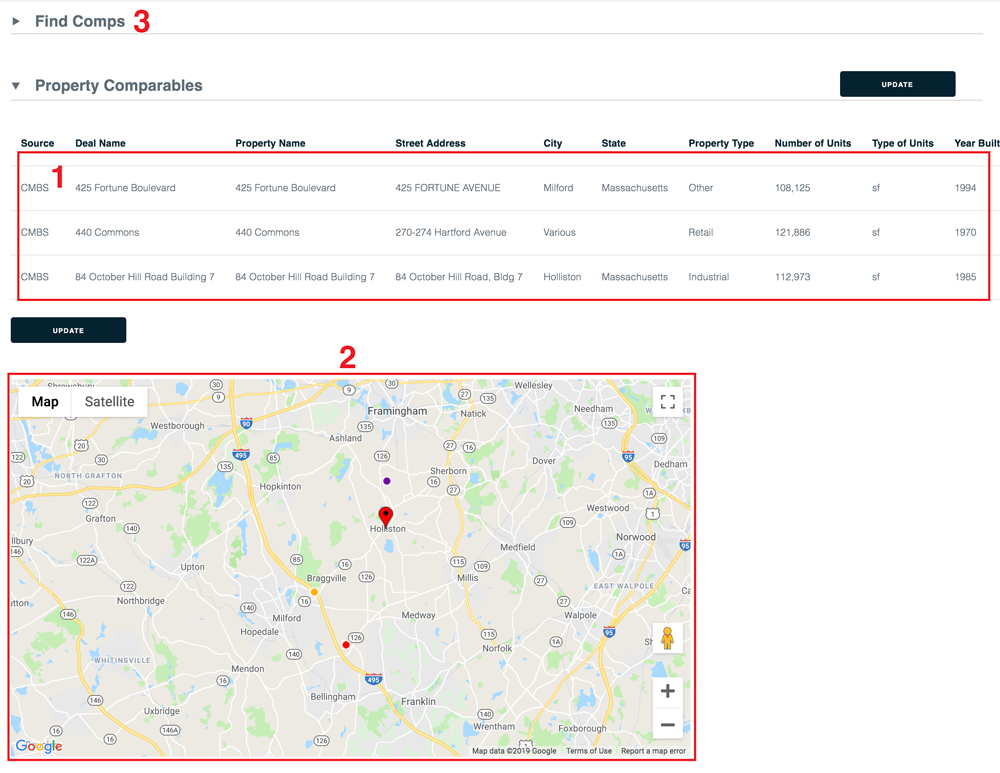 1. We search our CMBS database and show you comps within a 5-mile radius. You can change this radius, and you can filter by property type and note status.
2. Matching properties are listed.
To add a property to your comps list, check the 3) checkbox and click the 4) Add button.