I never realized winning a World Series was so exciting and exhausting. I came close to living in cities where the home team won the Fall Classic (San Francisco 2002, Boston 1986) but this was the first time my home team actually got it done.
Every series (Atlanta, Philadelphia, and Texas) was a thrill and the entire city was watching. The cast of characters that make up the team really connected with the cast of characters that make up the Bay Area. I have been a Giants fan since moving to San Francisco in 1992 and loved every minute of the victory.
I was lucky enough to go to:
• Game 1 of the Atlanta series where Tim Lincecum threw the complete game: a one-hit shutout. We had great seats for that game!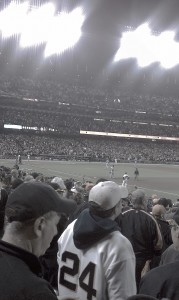 • Game 4 of the Phillies series where Juan Uribe hit a walk-off fly ball to secure a 6 to 5 win and take a 3 games to 1 lead in the series. Here is the National Anthem sung by Huey Lewis and the News with a jet fly over.
• Game 2 of the World Series where the Rangers completely melted down and the Giants scored seven runs in the eighth to crush Texas 9-0. Here are two more runs in the bottom of the eighth.
• The victory parade in San Francisco that drew 1 million and shut down the city for a day. Mayhem!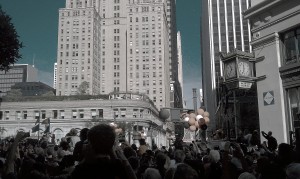 Good luck next year Giants!
— — —
Jim Flaherty is CEO of CMBS.com and the creator of the Backshop loan origination system. He is a trained credit professional with experience installing enterprise underwriting systems for commercial real estate lenders, rating agencies and investors.
https://www.cmbs.com/wp-content/uploads/2019/03/cmbslogo030619.png
0
0
jimflaherty
https://www.cmbs.com/wp-content/uploads/2019/03/cmbslogo030619.png
jimflaherty
2010-11-05 19:39:49
2020-09-16 19:43:13
Giants!