Washington, DC – This morning I attended the House Financial Service Committee markup/debate meeting for the Accountability and Transparency in Rating Agency Act — House Bill 3890.
---
I had a front-row view of law being made.
Access was granted on a first come, first served basis, so I arrived at 8:30 a.m. and got in line for the 10 a.m. start. Everyone around me looked like a bike messenger and I thought, wow, I'm over dressed in my suit. Then, at 9:30, all the lobbyists showed up and the bike messenger "line sitters" disappeared. By the time we filed in, everyone wore a suit.
They walked us into the room, and I grabbed an aisle seat. Having never experienced anything related to politics, I found the process fascinating. Various members of the committee — Democrats Barney Frank and Paul Kanjorski on one side, Republican Spencer Bachus on the other — submitted amendments trying to tune the bill to their liking.
In the end, the committee accepted a handful of constructive amendments but kept the major requirements.
The way I read it, proposed legislation in House Bill 3890 makes transparency an actual requirement. The bill even has the word "Transparency" in its title!
Let's see if it becomes law.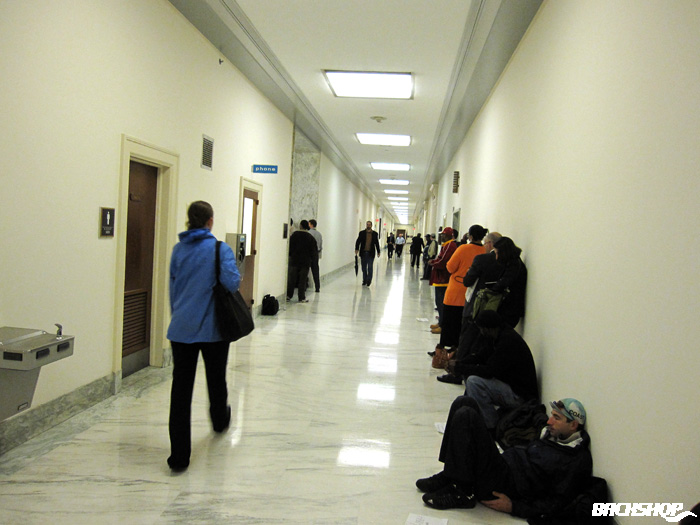 Waiting with the bike-messenger line sitters.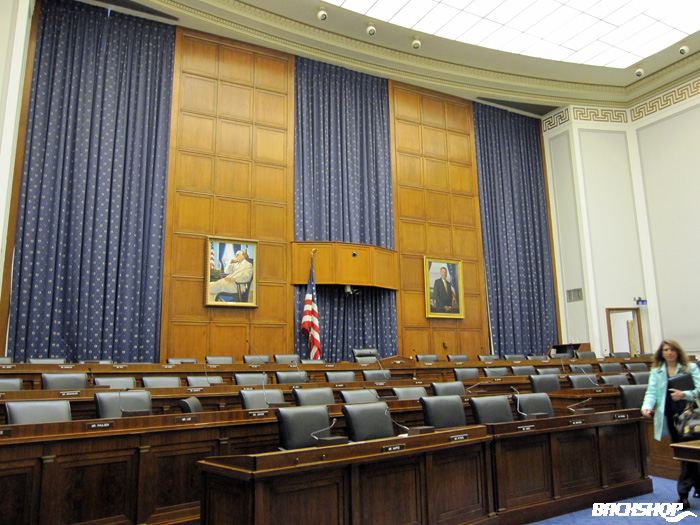 I got there early and got a great seat.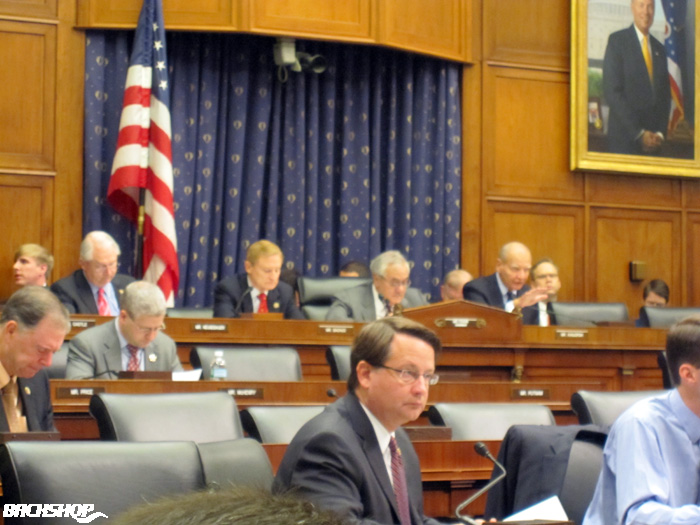 A front-row view of law being made.
— — —
Jim Flaherty is CEO of CMBS.com and the creator of the Backshop loan origination system. He is a trained credit professional with experience installing enterprise underwriting systems for commercial real estate lenders, rating agencies and investors.
https://www.cmbs.com/wp-content/uploads/2019/03/cmbslogo030619.png
0
0
jimflaherty
https://www.cmbs.com/wp-content/uploads/2019/03/cmbslogo030619.png
jimflaherty
2009-10-27 20:42:36
2020-09-16 20:44:12
House Bill 3890