We have been jammed getting two new clients live (one Backshop license and one CMBS data user) and delivering major loan servicing features for an existing client. As we finish up, we are turning our attention to doing a Backshop enterprise software delivery, launching our document service and closing more business.
---
I will be in New York next week attending an industry event — After-Work Seminar – SEC Disclosure Requirements — hosted by the CREFC (formerly know as CMSA). I will report next week on the latest developments.
MISMO Update
There has been a lot of activity with C-MISMO over the last few weeks in preparation for the May 24-26 MBA's Commercial/Multifamily Servicing and Technology Conference 2010.
We have a MISMO panel scheduled at the conference, in which I will participate. The SEC action in particular and the apparent movement in financial regulatory reform in general provide all sorts of opportunities to promote data standards and MISMO. Also, different than last year, we seem to be getting support from the MBA in promoting MISMO. I will post our panel presentation handout/slideshow here once it is finalized.
Earth Day
On this beautiful 40th anniversary of Earth Day (and in an attempt to liven up a blog about CRE data transparency), here are a few snapshots of life on the west coast: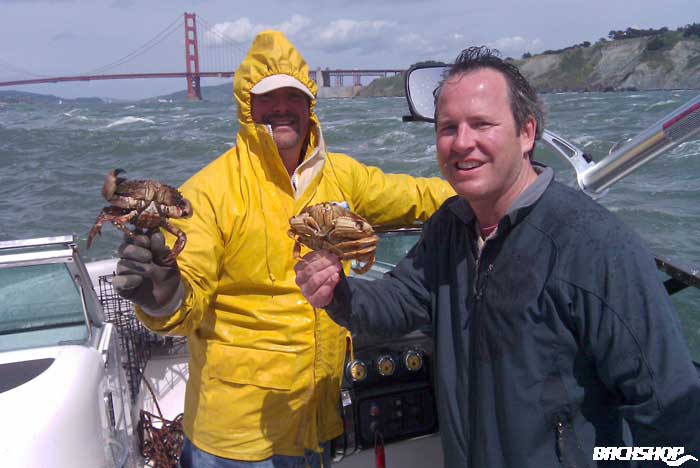 They opened fishing for salmon for the first time in two years. All salmon fishing has been prohibited because the numbers are way down. While the weather was too rough to get out in the ocean and fish, we did set a crab trap and brought in two little ones. We threw them back.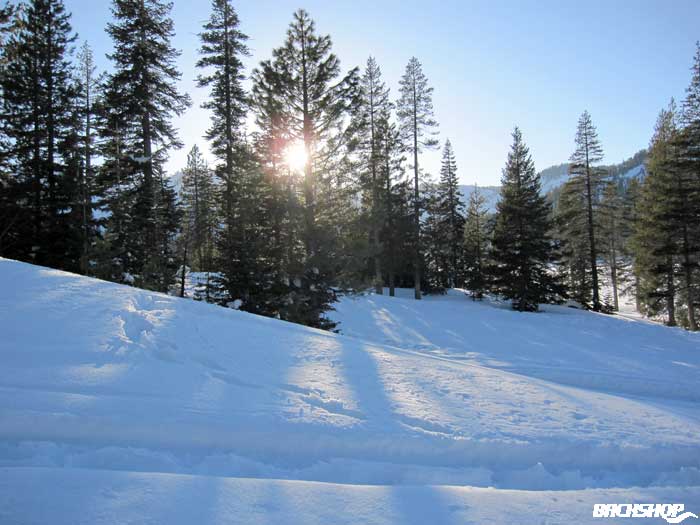 Took the kids up to Squaw Valley for some spring skiing. We got blasted with 18 inches of fresh snow and had an awesome time both skiing and sledding.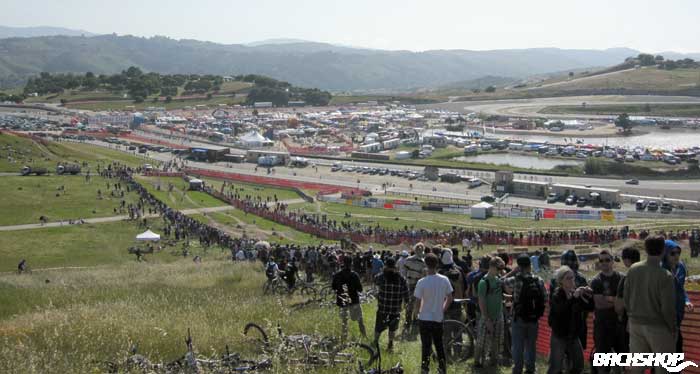 I took my son down to Laguna Seca Race Way in Monterey for the 20th annual Sea Otter Classic. We saw the world's best mountain bikers race and compete in all sorts of events. The coolest event was dual slalom race where two races get down the hill as fast as they can. Here's the view from near the top of the course.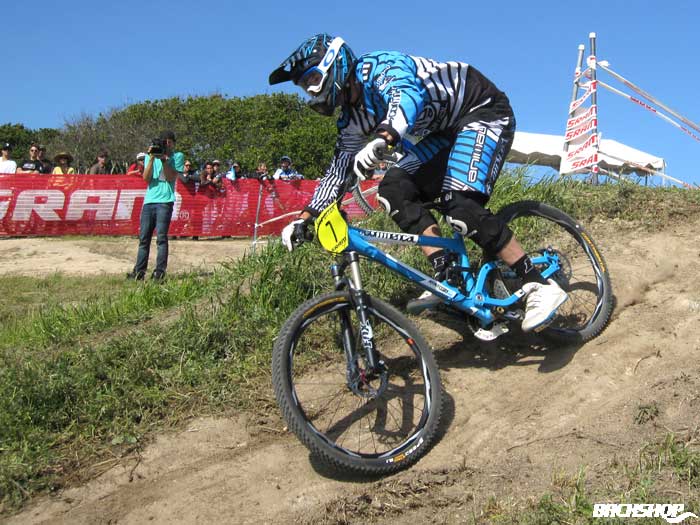 A pro slalom racer rips a bumpy, off camber turn faster than you can believe.
Here is helmet cam footage of the final pro men's dual slalom run. It came down to the final sprint — and 0.05 second!
The new Sea Otter event this year was the Pro Pump Track Race. You can ride around a pump track without pedaling — just working the terrain with your arms and legs (it's a lot like bump skiing). Our designer/copywriter Lee McCormack is also the worldwide expert on pump track design. He designed and built this track. www.leelikesbikes.com
— — —
Jim Flaherty is CEO of CMBS.com and the creator of the Backshop loan origination system. He is a trained credit professional with experience installing enterprise underwriting systems for commercial real estate lenders, rating agencies and investors.
https://www.cmbs.com/wp-content/uploads/2019/03/cmbslogo030619.png
0
0
jimflaherty
https://www.cmbs.com/wp-content/uploads/2019/03/cmbslogo030619.png
jimflaherty
2010-04-22 20:08:07
2020-09-16 20:14:47
New clients, expanded features and other fun