I have been looking forward to this week for months. Metallica is finishing up their North American Tour in support of their Grammy nominated new album Death Magnetic with shows in Chicago and New York. I am friends with drummer Lars Ulrich, so I have the privilege of getting great seats and passes to their shows (thanks Steve!).
Now that I'm a groupie, I have learned that, while not everyone loves (or even likes) Metallica, those who do like them, really love them. Since I have clients/friends in both Chicago and New York — and I love Metallica — I figured why not do some entertaining Heavy Metal Style!
So, last night in Chicago, 15 of us met for dinner/drinks at the Ram Brewery, then we hit the show at Allstate Arena.
Our seats were in row AA — literally the first row off the floor — and Metallica put on an amazing show.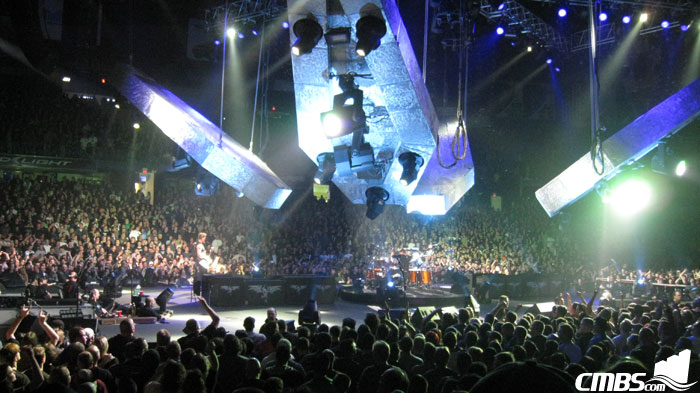 Heavy Metal — up close and personal.
Afterward, we had a few drinks at Club Magnetic, the backstage open bar, then I took the three woman in our group into the "inner sanctum" to meet Lars and get an autograph. We all figured Lars would rather meet 3 ladies than 12 men, so that is why we took the women! Thanks Lars!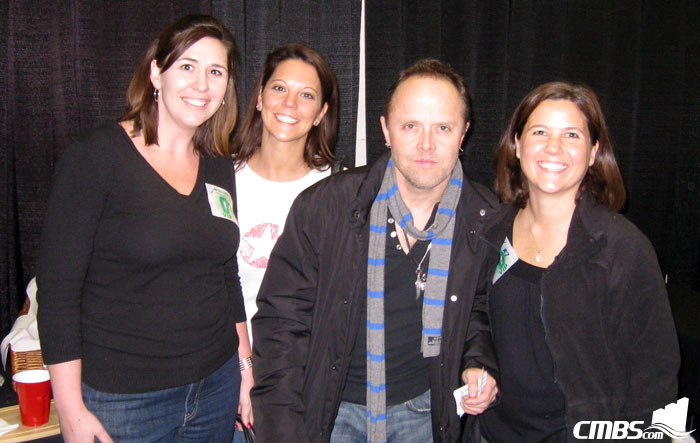 If you want to meet a rock star, 3 women are much more effective than 12 men.
I arrived in New York today and will be going to the shows with more clients and friends. The trip is not all fun as I also have several meetings lined up. So, if my wife is reading this, it really is a work trip (at least partially), and thanks for holding down the fort while I am playing Heavy Metal groupie!
BTW, I also saw the Oakland show on December 20th with my wife and 10-year-old son, who is taking guitar lessons and already has an ear for metal. Who says Heavy Metal and the Holidays don't go together?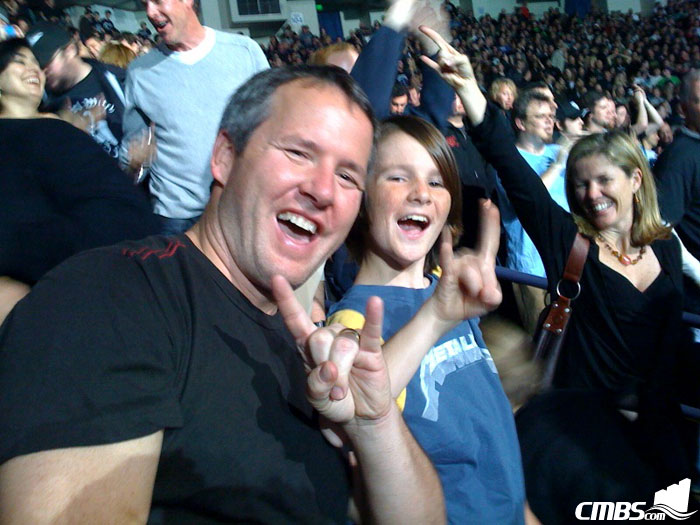 It's a Family Affair: me, Andy and Larie.
Last night I shot this video of the opening of "The Day That Never Comes." Have a taste!

— — —
Jim Flaherty is CEO of CMBS.com and the creator of the Backshop loan origination system. He is a trained credit professional with experience installing enterprise underwriting systems for commercial real estate lenders, rating agencies and investors.
https://www.cmbs.com/wp-content/uploads/2019/03/cmbslogo030619.png
0
0
jimflaherty
https://www.cmbs.com/wp-content/uploads/2019/03/cmbslogo030619.png
jimflaherty
2009-01-28 00:00:18
2020-09-17 00:02:31
On the road with Metallica