I usually talk about CRE issues here, but I have a 4th of July story that's too good not to share.
After watching Michael Franti play in Reno, we and some family friends headed to Lake Tahoe for the 4th holiday. I'd planned to bring my boat up for the week, but due to last-minute engine problems we were forced to rent. Fortunately, my buddy knows Gerald at SWA Watersports, who set us up with their top-of-the-line line pontoon boat.
When I arrived to pick up the boat, Gerald told me that, down at the dock, I should expect to see Mark Zuckerberg. He was also renting a pontoon boat (and a few jet skis).
I said, "Do you mean we will see Mark's people, not Mark himself?"
Gerald said no, the real person. He told me Mark liked our boat more than his, and Mark asked if he could upgrade to our nicer boat — but Gerald said no and kept it for us. I presume Mark didn't try too hard!
When we went down to the dock, sure enough, there was Mark putting on sun screen, getting instructions on how to use the boat, and just being a regular guy (I later learned he had security with him, but it didn't seem like it).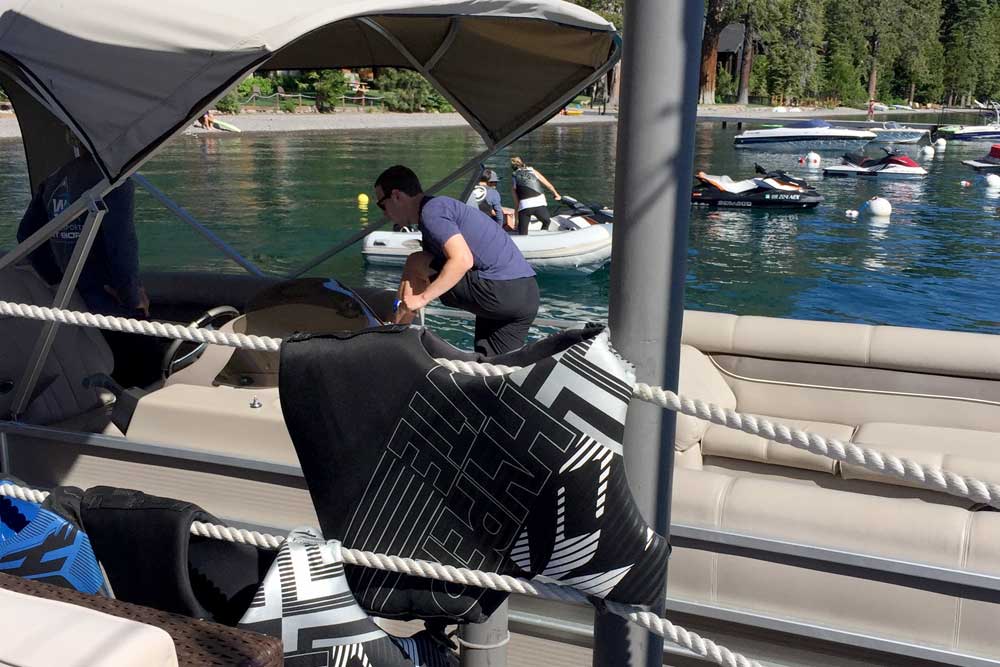 We decided not to brag about our better boat, but you can bet we told plenty of stories around the lake that we had a nicer toy than the third richest person in the world!
Spending a week in nature in beautiful Lake Tahoe with old friends reminds me of what a great country we live in. Happy Birthday America!
Meanwhile on the river:
– – –
Jim Flaherty is CEO of CMBS.com and the creator of the Backshop loan origination system. He is a trained credit professional with experience installing enterprise underwriting systems for commercial real estate lenders, rating agencies and investors.
https://www.cmbs.com/wp-content/uploads/2019/03/cmbslogo030619.png
0
0
jimflaherty
https://www.cmbs.com/wp-content/uploads/2019/03/cmbslogo030619.png
jimflaherty
2018-07-10 00:17:04
2018-07-10 00:28:04
Zuckerberg 0 - CMBS 1